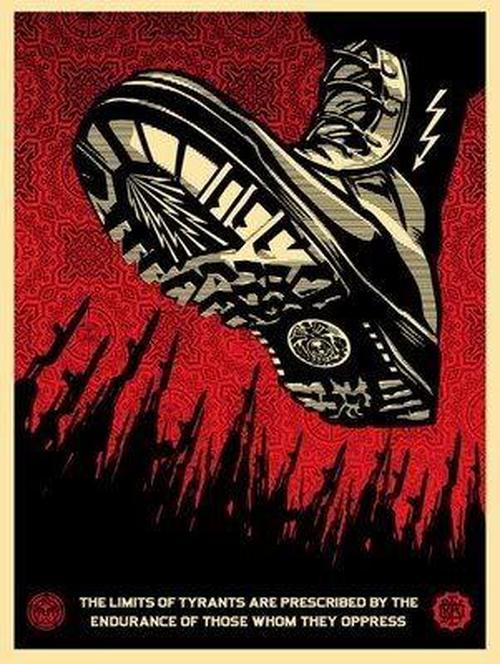 We are in the midst of a saecular winter that is guaranteed to become more violent and bitter, as the malevolent forces propelling this Crisis have decided to ramp up fear propaganda to implement their global reset, using authoritarian methods to compel the masses to comply. I've intellectually understood we would be faced with trials and tribulations that would threaten the continuation of our way of life and survival as a unified nation. The reality is proving to be far worse. The core elements of debt, civic decay, and global disorder are most certainly propelling this Crisis towards its bloody climax. I knew there was no way to sidestep or escape this Fourth Turning.
But I didn't expect a Deep State coup against a sitting president; a stolen presidential election through the collusion of the surveillance state, Big Tech, Big Media and billionaire oligarchs; a weaponized flu used as cover for an imploding financial system; an authoritarian global lockdown which has destroyed small businesses and impoverished the working class, while enriching mega-corporations and the elite ruling class; and now a Big Pharma experimental gene therapy disguised as a vaccine used to divide America into hostile tribes spewing hate online, with a strong possibility of violence because Biden and his handlers are attempting to provoke those refusing his vaccine mandate into committing acts of aggression.
Those trapped in their self-induced stupor of normalcy bias, with an ample helping of cognitive dissonance, do not or will not see the coming storm as it wipes out all vestiges of their modern techno-consumption society. Supply chains are imploding as we speak., creating shortages, soaring prices, and possibly empty food shelves in the near future.