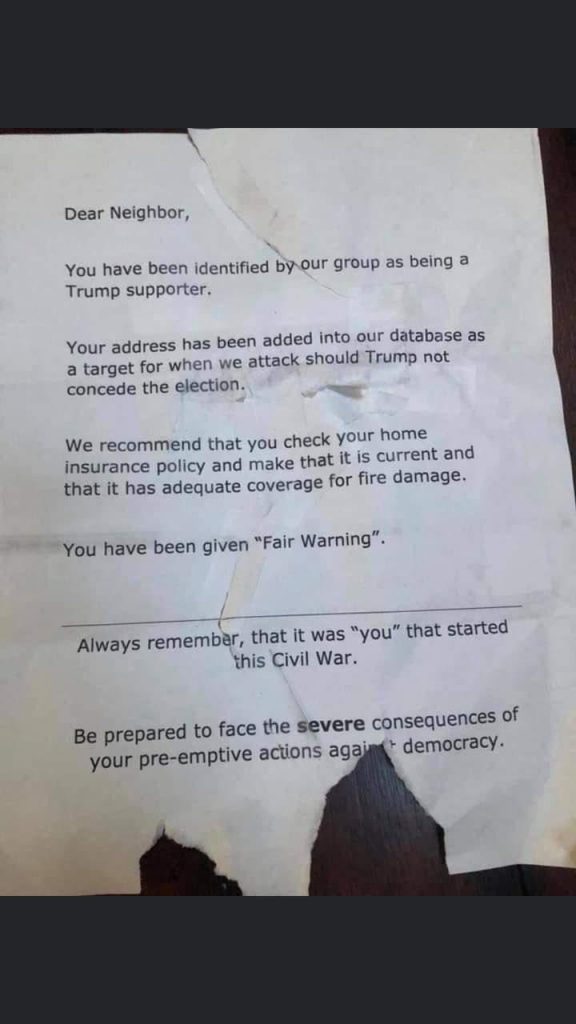 The above warning was sent from a homeowner in Massachusetts. This is a great example of why our founding fathers did not want a Democracy to replace the Articles of Confederation and Perpetual Union. The Republic that they gave us was made to protect the rights of the people, even if they were a minority.
I have said that the Democrats will stab you in the back, twist the knife and then ask you to your face what is wrong. Democrats are a convenient label but the truth is that our government is the evil which we are facing. Trump put Sessions in charge of the DOJ, Wray in charge of the FBI and Haspel in charge of the CIA.
If we want to win this "civil war" that is being dropped in our laps, we must first recognize the enemy.
David DeGerolamo