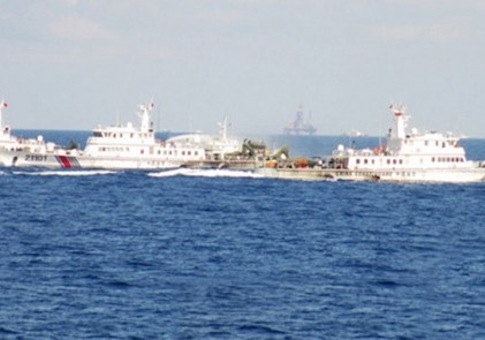 by Bill Gertz
China is stepping up provocative actions and harsh rhetoric in maritime disputes in the South China Sea as Secretary of State John Kerry and Chinese Foreign Minister Wang Yi traded words on the growing tensions.
Chinese maritime police ships fired water cannons on Vietnamese fishing boats on Tuesday near a Chinese oil-drilling rig that was towed recently to the disputed Paracel islands, which is claimed by both China and Vietnam.
Earlier, Vietnamese fishing vessels collided with a Chinese frigate that was part of the ship convoy moving the oil rig.
Kerry, in a telephone conversation with Wang Monday, "emphasized our strong concerns over recent developments in the South China Sea," State Department spokeswoman Jen Psaki said.