BY: Adam Kredo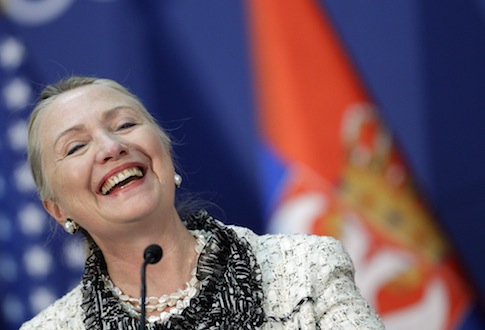 Secretary of State Hillary Clinton announced Monday that the United States is "pleased" to have been reelected to the United Nations Human Rights Council (HRC), a controversial body that has been repeatedly chastised for its anti-Israel bias.
The U.S. joined the body after President Barack Obama's election. Long shunned by the U.S. for its anti-Israel bent, the then-newly elected president claimed he could reform the organization.
Since that time, the HRC has called for a boycott of U.S. companies that do business with Israel and attempted to investigate Israeli settlements.
The U.S. won reelection to the 47-member body on Tuesday after a "competitive" political race against several other Western nations.
"The United States is pleased to have been elected by the United Nations General Assembly to a second term on the Human Rights Council," Clinton said in a statement. "We thank the countries that voted for us in what was a highly competitive race among several qualified Western candidates that are all strong champions of human rights."