I had hoped to never write a post like this. It appears that federal agencies are "scouring" the Internet to prevent attacks in Richmond, VA tomorrow. The real question is how did we get here?
I will not dance around the issue of whether or not we are in a Civil War. The only question to be answered is when it will go hot. There are many triggers in place besides Richmond. Most people do not know that if Abraham Lincoln had not won the 1860 election (with less than 40% of the popular vote), the North had planned to secede. The nation had devolved to a point where there could be no reconciliation: Henry Clay's great compromise had failed. And yet history is about to repeat itself. No matter who wins the 2020 election, the country will lose as it did in 1860. In fact, too much of the country is already lost: look at the Democrat controlled cities and states to see the dystopian future that they have planned for the entire nation.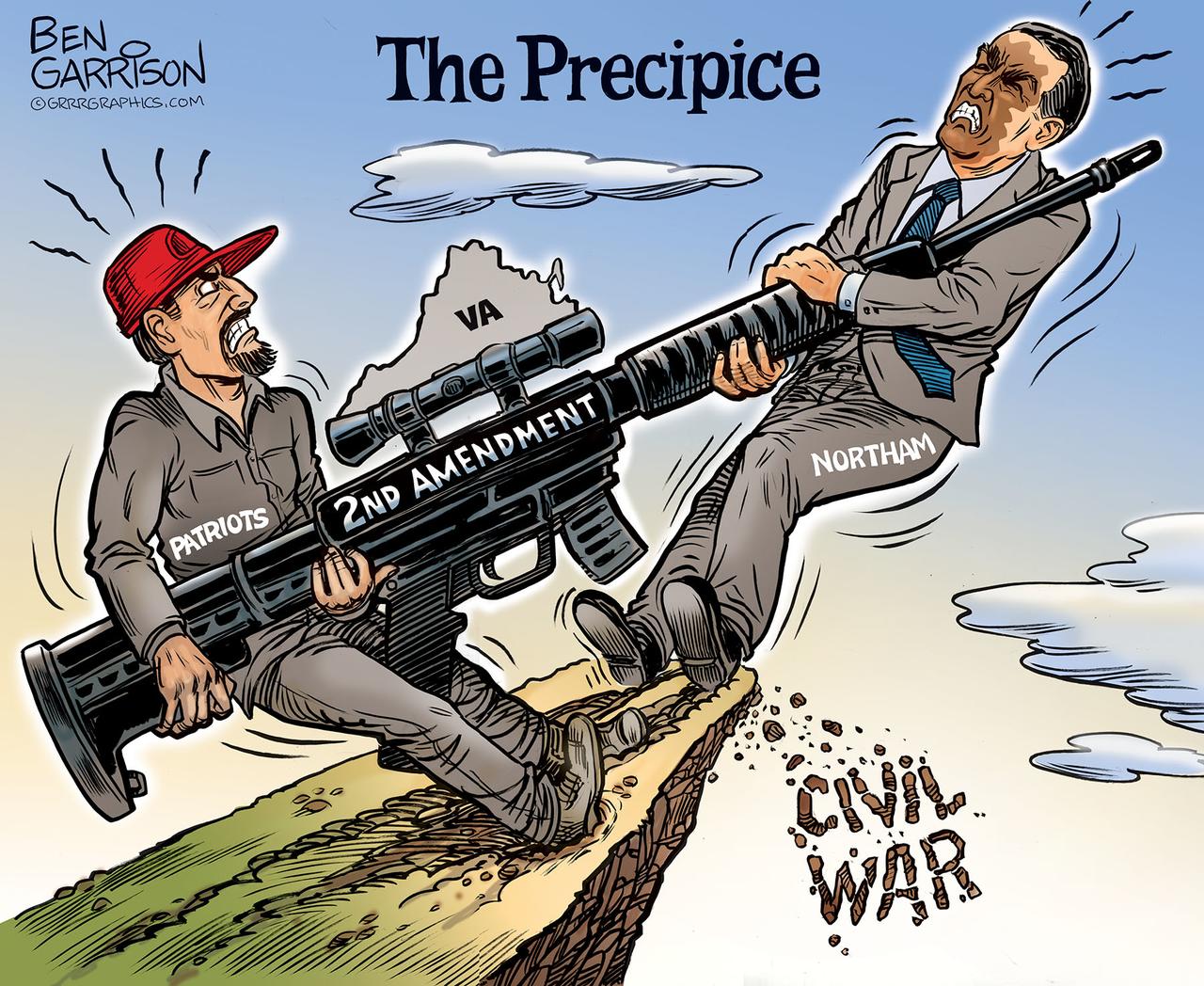 And that is the optimistic time line. So here we are on the precipice of a hot civil war courtesy of the Communist Democrat Party and the media financed by George Soros. I pray that evil is defeated, justice is meted out fairly and that the consequences of insurrection for power are not soon forgotten. The two-tiered justice system and all of its conspirators must be held accountable and given the maximum penalty they deserve for their crimes.
If we lose, we lose all. I want everyone who has sworn an oath of allegiance to the Constitution to ask themselves when they will honor their oath. If the war is not resolved quickly, the hogs will be the only winners.
David DeGerolamo