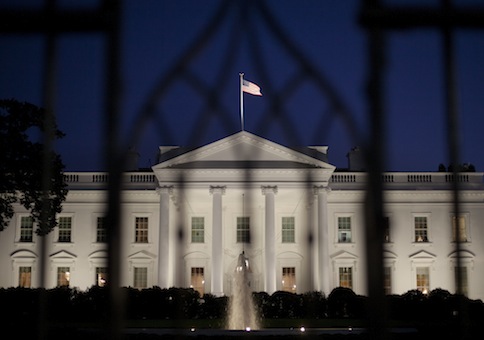 The White House is blocking the release of a Pentagon risk assessment of Russia's violation of the 1987 Intermediate-range Nuclear Forces Treaty, according to a senior House leader.
Rep. Mike Rogers, chairman of the House Armed Services strategic forces subcommittee, disclosed the existence of the Pentagon assessment last month and said the report is needed for Congress' efforts to address the problem in legislation.
"As we look to the near-term future, we need to consider how we're going to respond to Russia's INF violations," Rogers said in an Air Force Association breakfast July 8. "Congress will not continue to tolerate the administration dithering on this issue."
Rogers said the assessment was conducted by chairman of the Joint Chiefs of Staff Gen. Martin Dempsey, and noted that it outlines potential responses to the treaty breach.