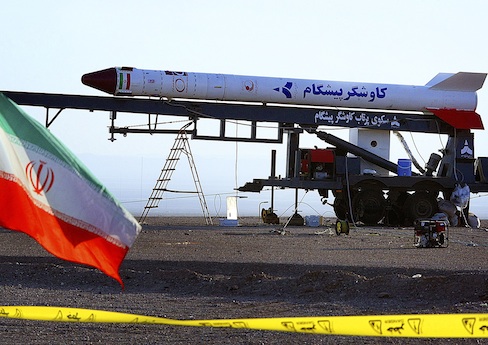 The White House says that an Iranian ballistic missile test would not invalidate a recently signed nuclear accord meant to temporarily halt some of Iran's most controversial nuclear work.
The White House clarified its stance just days before Iran is scheduled to launch another ballistic missile some 75 miles into the atmosphere.
The statement contradicts recent remarks indicating that such a test would in fact violate and nullify the weeks-old agreement, which provides Iran with some $7 billion in relief from economic sanctions in exchange for a partial six-month freeze of its uranium enrichment program.
A White House National Security Council (NSC) spokeswoman told PolitiFact on Friday that an Iranian missiles test in the next six months would in fact "be in violation of the agreement" and that "the agreement would cease to exist."