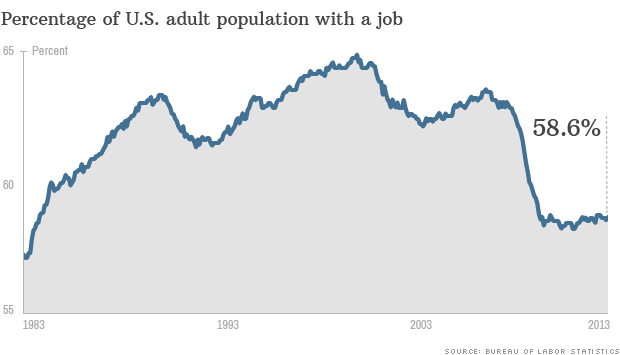 Forget the unemployment rate. The employment rate — the percentage of adult Americans who hold a job — has barely budged in the past three years.
It's hovering near its lowest level in three decades, and it's unlikely to improve when the Labor Department releases its May jobs report on Friday.
About 58.6% of the civilian population over age 16 had a job as of April, according to the U.S. Bureau of Labor Statistics. This rate — officially called the "employment-population ratio" — has been stuck in that range for several years. The last time it was this low was in 1983.