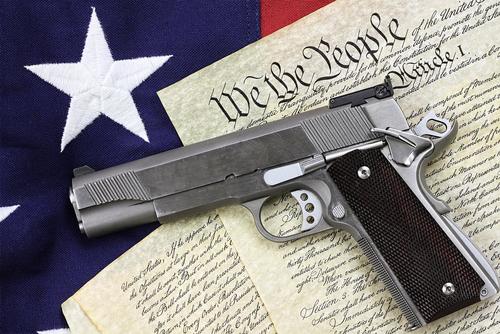 Shares in gun stocks temporarily spiked higher on Wednesday after Politico reported that President Biden is set to unveil a 'long-awaited executive action on guns,' which is expected to include background checks for owners of so-called ghost guns – which are typically homemade or makeshift firearms that lack serial numbers.
Other components of the executive action(s) are unclear – however some have speculated that Biden will announce regulations on 'concealed assault-style firearms,' as well as prohibitions on purchases for those convicted of domestic violence against their partners. There will also likely be federal guidance on home storage safety measures.
Last week over 100 House Democrats urged Biden to take action on concealed assault-style firearms.
~~~~~~~~~~~~~~~~~~~~~~~~~~~~~~~~~~~~~~~~~~~~~~~~~~~~~~~~~~~~~~~~~