by Bill Gertz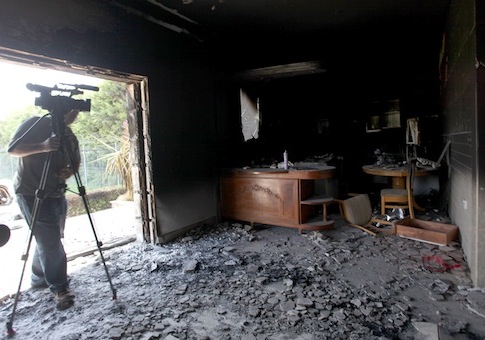 An al Qaeda terrorist stated in a recent online posting that U.S. Ambassador to Libya Chris Stevens was killed by lethal injection after plans to kidnap him during the Sept. 11, 2012 terror attack in Benghazi went bad.
The veracity of the claim made by Abdallah Dhu-al-Bajadin, who was identified by U.S. officials as a known weapons experts for al Qaeda, could not be determined. However, U.S. officials have not dismissed the terrorist's assertion.
An FBI spokeswoman indicated the bureau was aware of the claim but declined to comment because of the bureau's ongoing investigation into the Benghazi attack.
"While there is a great deal of information in the media and on the Internet about the attack in Benghazi, the FBI is not in a position at this time to comment on anything specific with regard to the investigation," Kathy Wright, the FBI spokeswoman, said.