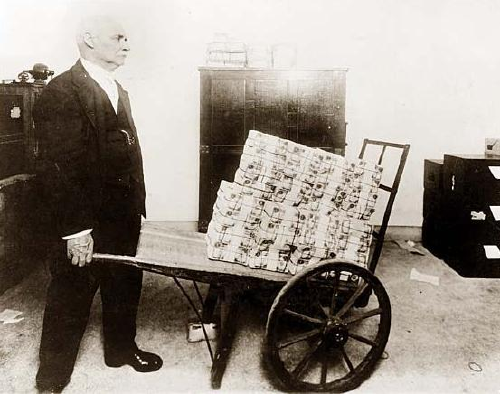 The New York Stock Exchange has posted losses for the last six consecutive weeks. Quantitative Easing 2 has failed and the federal reserve has no choice but to implement Quantitative Easing 3. Mr. Bernanke knows the QE 3 is only a stopgap but what is their alternative? Our fiscal policy is backed into a corner based on a list of economic indicators that are all bad: unemployment, discount rate, housing collapse, federal debt ceiling and consumer confidence.
The report below from the Asian markets today (June 13, 2011) portend week number seven for losses. "Sell and May and stay away" was definitely the correct course of action this year.
David DeGerolamo
Related article:
Quantitative Easing 3 – The Only Other Recourse Is Economic Collapse
Asian stocks dropped, extending the  regional benchmark index's longest streak of weekly losses since October 2008,  amid concern the global economy is slowing.
Toyota Motor Corp.,  the world's biggest carmaker by revenue, declined 2.6 percent after forecasting  a decline in profit. Ricoh Co., a maker of office equipment, fell 1.2 percent  after Japan's machinery orders fell in April, missing economist forecasts for a  gain. In Taipei, HTC Corp., a maker of smartphones using operating systems from  Google Inc. and Microsoft Corp., dropped 6 percent after UBS AG said the company  cut around 1 million units of orders across different models. Taiwan  Semiconductor Manufacturing Co. fell 1.6 percent after reporting sales fell in  May from a month earlier.
"Downward pressure  on stocks is building — make no mistake about it," said Hideo Arimura, who  helps oversee about $2.2 billion at Mizuho Asset Management Co. in Tokyo. "The  consensus is bearish. There's no good news coming out."
The MSCI Asia  Pacific Index fell 1.1 percent 130.68 as of 1:33 p.m. in Tokyo, extending last  week's 1.4 percent decline. About four stocks fell for every two that rose in  the gauge. The measure has lost about $461 billion in market capitalization  since this year's peak on May 2, amid disappointing economic data, capped by a  jobs report that showed U.S. companies hired fewer workers than estimated.