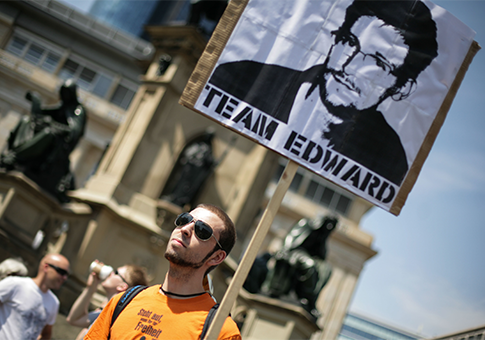 Refusal is latest blow to Obama's 'reset' policy and could lead to canceling summit with Putin
by Bill Gertz
Russia's government this week formally rejected a request from Attorney General Eric Holder to extradite former National Security Agency contractor Edward Snowden, despite a U.S. promise not to execute the NSA leaker.
A U.S. official confirmed that Moscow turned down the extradition request that was made in a July 23 letter from Holder to Russia's minister of justice.
The official confirmed the rejection after reports were published in Russia's state-controlled press Tuesday. The reports said Moscow would not turn over Snowden, currently staying in a transit zone of Moscow's Sheremetyevo airport. He has been in the zone since June 23 after arriving from Hong Kong.
Related Article:
Edward Snowden Leaves Moscow Airport, Gets 1 Year Russian Asylum